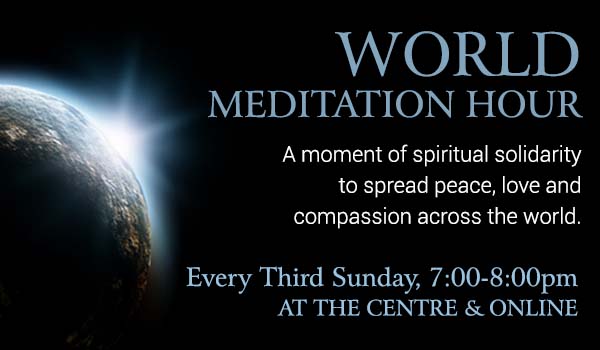 World Meditation Hour
Every third Sunday of the month, hundreds of thousands of people at Brahma Kumaris Centres worldwide unite in spirit to create an atmosphere of Global Peace.
At L'Émergence, we have taken the initiative to unite our highest thoughts in order to spread vibrations of peace, love and compassion, especially every third Sunday of the month to all those in need across the world and to the nature as well. A moment of gentleness, spiritual unity and solidarity.
At the Centre or Online (join us on our Livestream channel