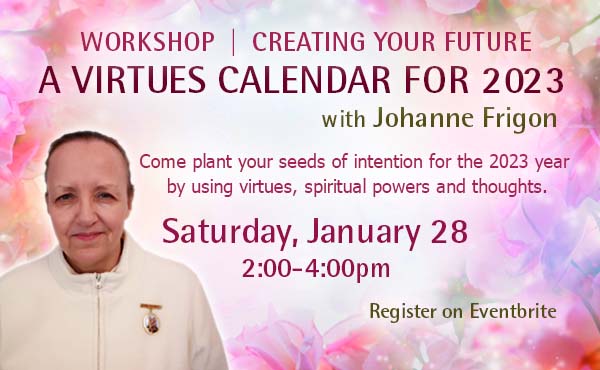 In Person Workshop | Creating Your Future
The workshop will offer participants to discover the benefits of Raja Yoga meditation and create their own spiritual horoscope for the New Year. A unique moment of creativity to give a spiritual boost into your year 2023!
A workshop is a unique opportunity to recharge your batteries, take care of yourself, and deepen your discovery and experience of spirituality.
Facilitated by Johanne Frigon
English translation will be available.