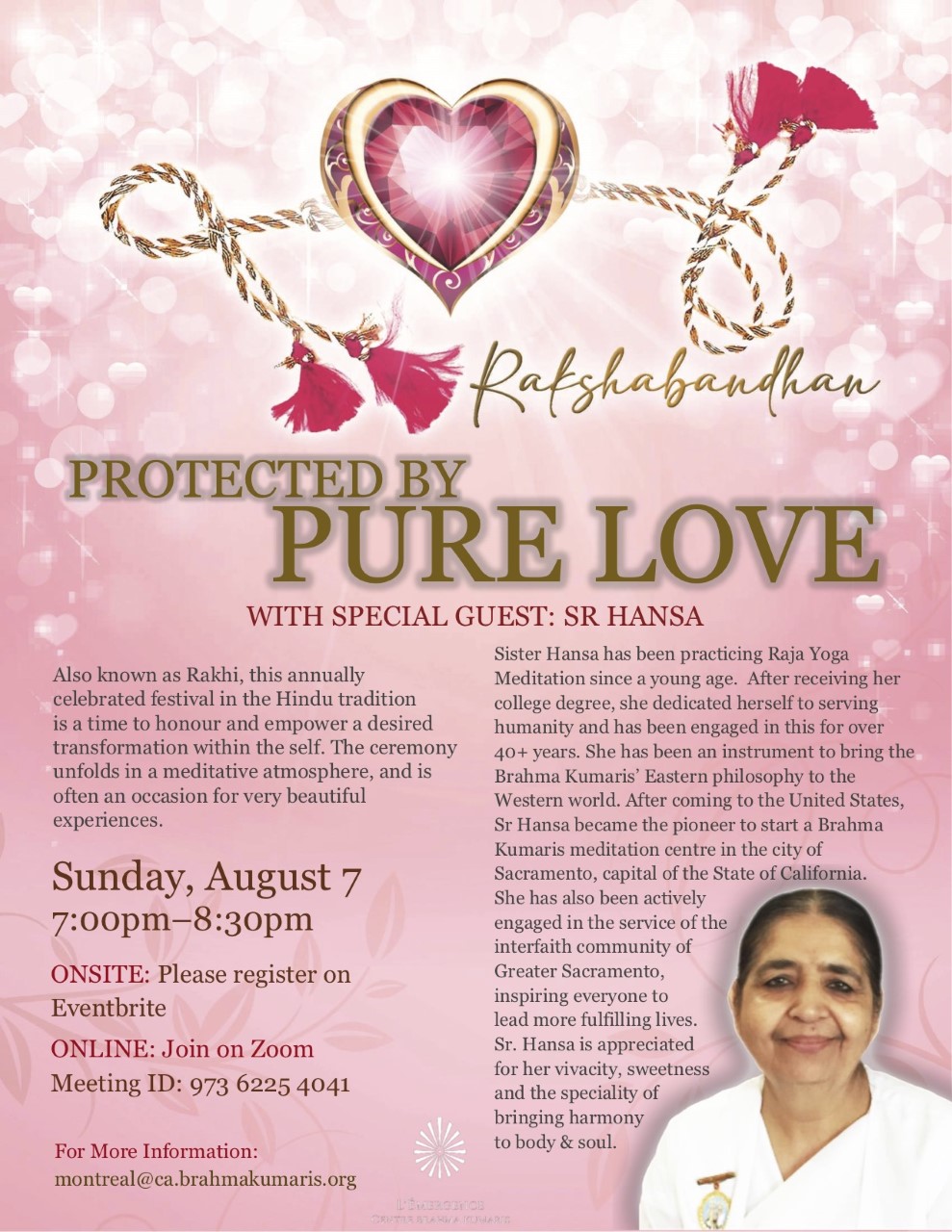 Rakhi Celebration
Special Evening | Protected by Pure Love
Sunday, August 7, 7 PM – 8:30 PM
At L'Émergence, 7501, Saint-Denis Str., Montreal
To support the well-being of everyone, we are requesting that everyone wear a mask on arrival and while moving around the centre, but you will have the option of removing the mask once seated.
On Zoom – Meeting ID: 973 6225 4041
Within every human soul there is the sacred memory of our eternal connection with the Supreme Soul. The thread of this link between our hearts and that of the Source protects, heals and empowers. Awaken this memory within you and feel the warmth of the presence of the Divine.