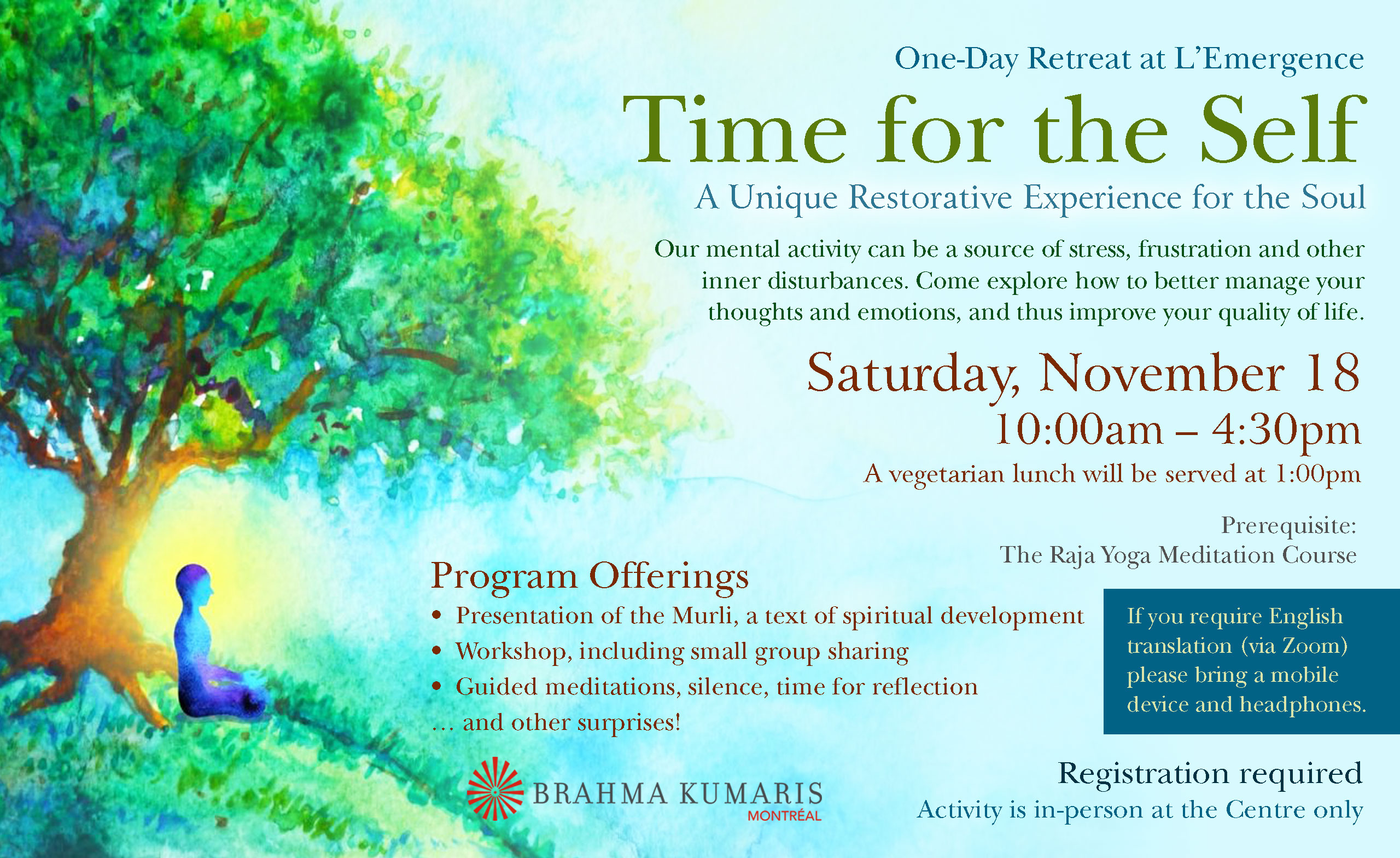 One-Day Retreat at L'Émergence | Time for The Self
One-Day Retreat at L'Émergence | Time for The Self
A Unique Restorative Experience for the Soul
Our mental activity can be a source of stress, frustration and other inner disturbances. Come explore how to better manage your thoughts and emotions, and thus improve your quality of life.
Saturday, November 18     10 AM – 4:30 PM
A vegetarian lunch will be served at 1:00 PM.
Prerequisite: The Raja Yoga Meditation Course
Program Offerings
Presentation of the Murli, a text of spiritual development
Workshop, including small group sharing
Guided meditations, Silence, Time for reflection
… other surprises!
Registration online
Activity is in-person at the Centre only
If you require English translation (via Zoom) please bring a portable device and headphones.