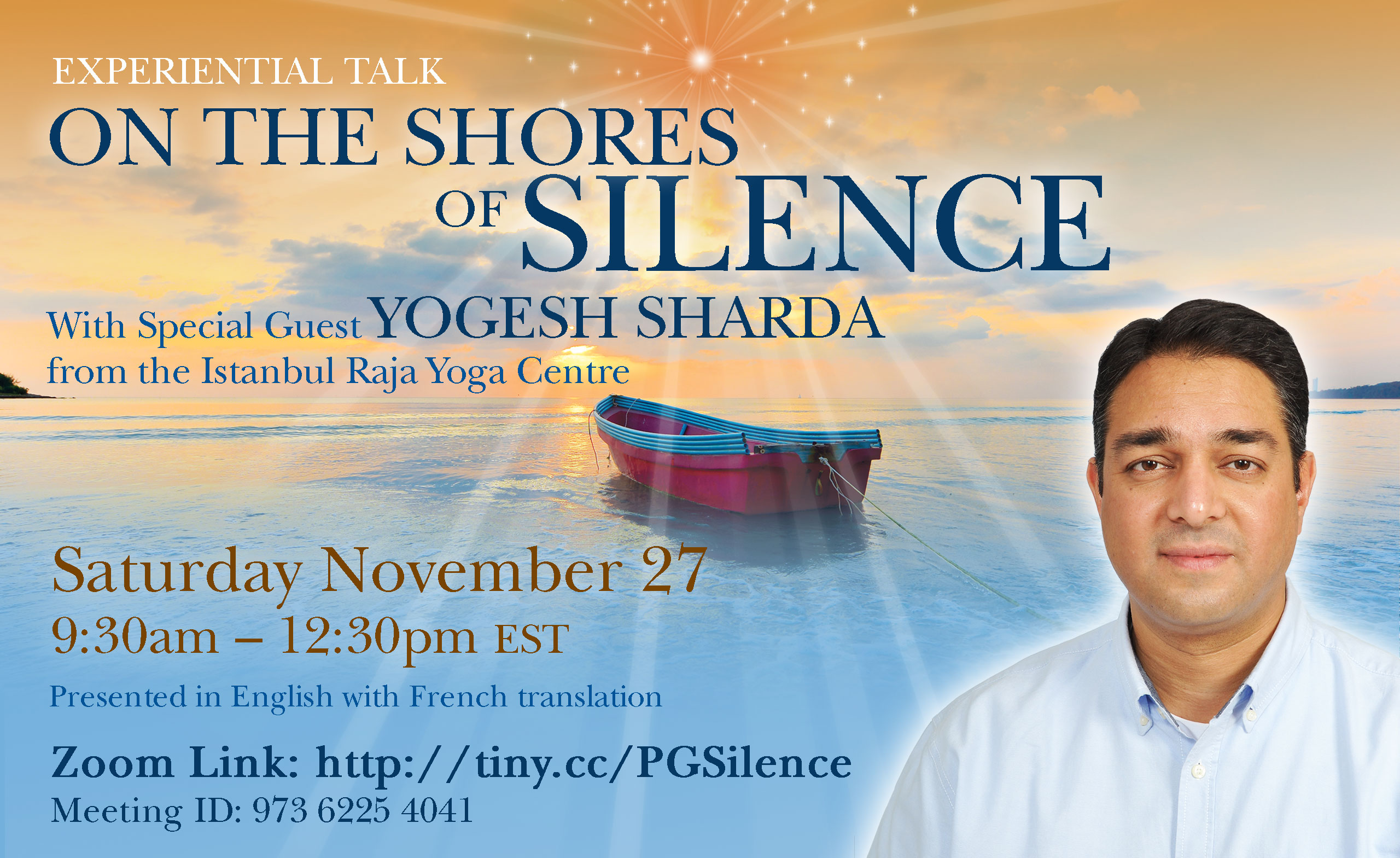 On the Shores of Silence
EXPERIENTIAL TALK
Silence is not an empty space, or a frightening space… real silence overflows with the comforting, nurturing and healing qualities that give a sense of coming home.
There is a part of you that is perfect and pure. It is untouched by the less than perfect characteristics you've acquired by living in a less than perfect world. It is filled with divine qualities and therefore, in a constant state of resourcefulness and well-being. Its total absence of conflict and negativity of any sort makes this part of you a Still-Point; a deep, enriching experience of Silence. Make time to practise this inner place of Silence. It will bring you untold benefit.
– Dadi Janki, Former Head of the Brahma Kumaris
Wıth Special Guest
Yogesh Sharda
from the Istanbul Raja Yoga Centre
Born in Malawi, Africa and brought up in London and Oxford, England, Yogesh Sharda has been a Personal Development trainer and workshop facilitator for over 20 years, presenting many hundreds of seminars, workshops and courses for businesses, hospitals, universities, youth organisations and local community groups throughout the world.
Saturday, November 27
9:30 AM – 12:30 PM
Presented in English with French translation
Zoom Link
http://tiny.cc/PGSilence
Meeting ID: 973 6225 4041
For info please call: 514-271-7717